3D Tomosynthesis Mammography
Mammography is an X-ray test of the breasts (mammary glands) used to screen for breast problems. A mammogram is conducted to help screen for or to diagnose breast cancer. Many small tumors can be seen on a mammogram before they can be felt by a woman or her health care professional.
Cancer is most easily treated and cured when it is discovered at an early stage. While mammograms do not prevent breast cancer or reduce a woman's risk of developing cancer, regular mammograms can reduce a woman's risk of dying from breast cancer by detecting a tumor when it is at a more treatable stage.
At Gunnison Valley Health, we offer a complete range of breast imaging services for those who need a more in depth screen or further examination: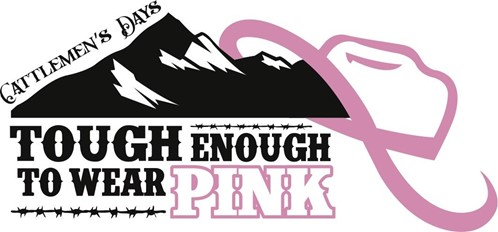 What is 3D mammography?
3D Tomosynthesis is the latest in breast imaging technology. By taking multiple images of breast tissue to recreate a 3D picture, tumors and cancer clusters can be more readily identified, especially in dense breast tissue. Funding for our 3D Tomosynthesis machine was generously donated by Cattlemen's Days Tough Enough to Wear Pink.
When should I get a mammogram?
The American Cancer Society recommends that women from 45 years should be screened annually and for those women who have family history, mammograms should begin earlier.
At Gunnison Valley Health, we recommend you consult with your doctor to review the risks, limitations and benefits of mammograms in order to determine what's right for your particular situation.
What to expect during your exam
The process of a 3D Mammography exam is the same as your conventional 2D exam. The technologist will position you, compress your breast, and take images from different angles. There is no additional compression required with 3D Mammography exam, and it only takes a few extra seconds for an exam, proven to be more accurate.
You don't need a doctor's order for a mammogram.
We want to provide our community with easy access to mammograms, so you don't need a doctor's order to request a mammogram. Call (970) 641-7253 to schedule an appointment.
Don't have insurance?
Tough Enough To Wear Pink is committed to ensure that all residents in the Gunnison Valley and Hinsdale counties have access to a mammogram. If you do not have insurance, let our admissions team know and your mammogram will be covered by Tough Enough To Wear Pink.
To schedule an appointment or for more information contact Gunnison Valley Health's Diagnostic Imaging Department at (970) 641-7253.
Share your stories and photos for a chance to be featured by Gunnison Valley Health!
Pleasant Mammography Experience

Mammography

"Lovely, welcoming people at the front desk. Everything was ready to go when I arrived. Most pleasant place I've ever had ...

-Submitted by Anonymous

Friendly Staff

Mammography

Getting an annual mammogram is uncomfortable and stressful for me and the tech (almost!) makes it a fun experience. She made me ...

-Submitted by Anonymous

Compassionate and Helpful

Mammography

Very compassionate & helpful.

-Submitted by Anonymous

Used to Dread Getting a Mammogram

Mammography

Very comfortable experience. I used to dread getting a mammogram. Now it's actually a really good thing. I know that I'm taking ...

-Submitted by Anonymous

Superb Mammogram Staff

Mammography

The mammography staff is superb. They have a sense of humor and concern for the patient's comfort and dignity.

-Submitted by Anonymous