Event Details
Childbirth & New Mama Class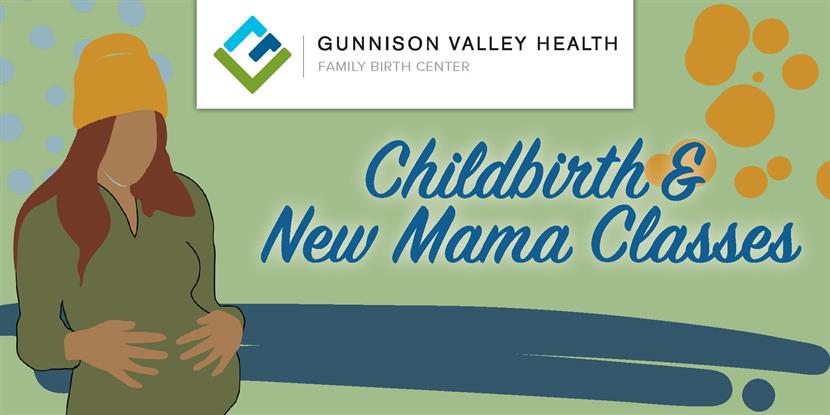 About This Event
Details:
For pregnant women and couples, the Family Birth Center offers Childbirth & New Mama classes throughout the year. Each class meets weekly for five weeks and covers the following topics:
What to expect during labor at Gunnison Valley Hospital
Comfort measures for labor pains
Delivery expectations
Medical interventions
Breastfeeding
Postpartum care of the mother
In addition, classes feature guest speakers who cover a variety of topics including pelvic floor health and doula care. Partners are encouraged to attend. The cost per couple is $50.
For 2023, the class will be offered during the following dates:
April 6 - May 4
August 3 - August 31
October 5 - November 2
If you have any questions, please feel free to contact Kelsey Weaver at kweaver@gvh-colorado.org.