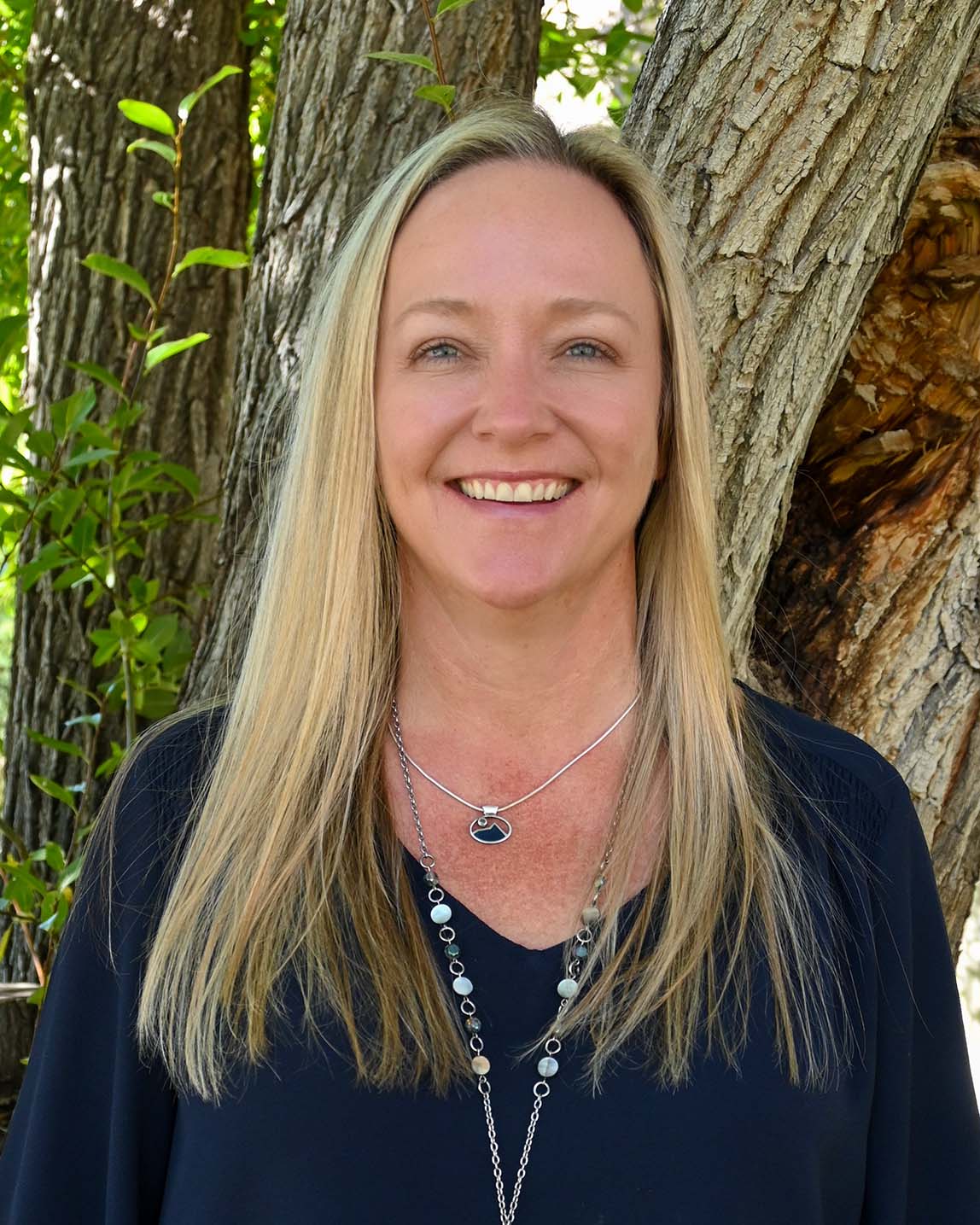 Jenny Birnie, Executive Director Foundation Community Well-Being Liasion
Jenny Birnie is currently the Executive Director of the Foundation and Community Well Being Liaison for Gunnison Valley Health. Jenny previously served as the Executive Director of the Crested Butte Center for the Arts for 12 years. Jenny has a Masters Degree in Social Work from the University of Denver and a Bachelor's Degree in Psychology and Communication from the University of Colorado at Boulder. Jenny has a long history as a dedicated and passionate leader who is committed to building community support, igniting collaboration and consensus among organizations, and utilizing performance measures to improve overall outcomes for organizations.
Jenny appreciates the diversity of her position at GVH that focuses on running a 501C3 nonprofit organization to provide financial support to Gunnison Valley Health's programs and services while working with health and human services organizations to improve mental health outcomes for our community members. Recently, the Foundation approved a new Strategic Plan and Gunnison Valley Health will be launching a new Department of Behavioral Health in 2021.
Jenny and her family moved to Gunnison County in 2008 and have lived and worked in both Gunnison and Crested Butte. They enjoy everything that our incredible community has to offer including skiing, hiking, mountain biking and camping. Living in the Gunnison Valley is a dream come true and they can't imagine living anywhere else!
Share your stories and photos for a chance to be featured by Gunnison Valley Health!