Gunnison Valley Health Family Medicine Clinic Welcomes Bonnie Strickland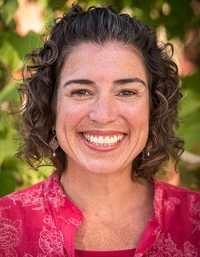 Bonnie Strickland graduated in 2015 from the University of Colorado with a Master of Science (MS) in the Family Nurse Practitioner program and holds national certification as a Family Nurse Practitioner through the American Nursing Credentialing Center (ANCC). Prior to earning her Masters, she graduated from Mesa State College with a Bachelor of Science in Nursing (BSN) in 2000. Before joining GVH Family Medicine, Bonnie worked at Gunnison Valley Family Physicians from 2015-2019. Prior to that, she worked at Gunnison Valley Hospital as the Nursing Supervisor of the Family Birth Center and as a staff nurse in the emergency department and medical surgical department for 15 years. She also has worked in the Emergency department at Montrose Memorial Hospital.
Bonnie is certified in advanced cardiac life support (ACLS), Pediatric Advanced Life Support (PALS), Neonatal Resuscitation (NRP), STABLE, and Advanced Life Support in Obstetrics (ALSO). She has previously been a certified breastfeeding educator and taught childbirth education classes for 7 years. Bonnie is married to Rob Strickland; they have two girls, Molly and Emma. She volunteers on the Gunnison Stingrays Board and in her spare time enjoys running, backpacking with family and friends, mountain biking, and drinking tea. In 2005 Bonnie was a Nightingale award nominee and in 2009 was honored with the John S. Tarr Nursing Excellence Award.