Gunnison Valley Health Partners With Front Range Clinic to Provide Substance Abuse Disorder Treatment to the Gunnison Valley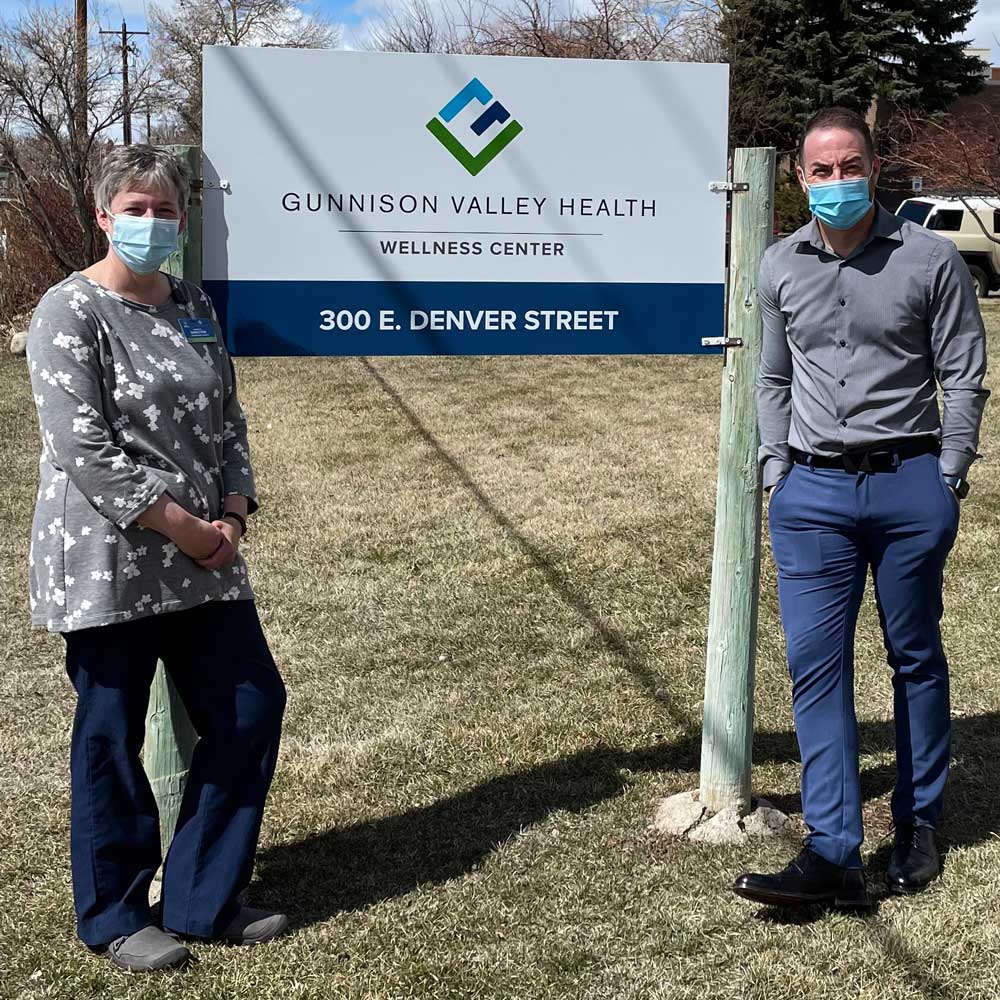 On March 26, the Gunnison Valley Health Behavioral Health department began hosting a specialty clinic to treat substance use disorder with medication assisted treatment (MAT).
Gunnison Valley Health Behavioral Health Director, Kimberly Behounek, LPC, CAC III, ACS, said this service was identified as a healthcare gap in the Gunnison Valley Health 2016 Community Health Needs Assessment.
"Our neighbors and loved ones deserve access to quality care in our community. Gunnison Valley Health believes having access to MAT services will eliminate a stressor for everyone seeking to find recovery from addiction," said Behounek.
Front Range Clinic (FRC) is dedicated to low barrier/high access addiction care, using MAT to ease withdrawal, make recovery safer and significantly increase the likelihood of long-term recovery. The organization has a network of over 60 clinics across the state and one in New Mexico. The team coming to Gunnison will be operating out of the Grand Junction clinic.
FRC Marketing & Outreach Coordinator, Dayna DeHerrera-Smith, MPH, said the clinic seeks to make access to treatment as easy as possible in areas with the greatest need.
"We are experienced in working with local organizations to deliver treatment to rural communities. This strategic partnership with Gunnison Valley Health allows us to serve a population that previously had to drive up to five hours round trip for MAT services," said DeHerrera.
Gunnison Valley Health Foundation Director, Jenny Birnie, said FRC reached out to several Gunnison agencies, including the health system, to discuss the startup of a MAT program in the county. Birnie connected FRC with community leaders and spearheaded an interview of the clinic.
"We did our homework to ensure FRC is an organization that can successfully deliver a MAT program to Gunnison and tailor its services to our residents. We are absolutely thrilled to have this much-needed service in Gunnison County," said Birnie.
The MAT clinic will occur every Friday from 11 a.m. to 2 p.m. at the Gunnison Valley Health Wellness Center, 300 E Denver Street. No referral is needed for the MAT clinic. Schedule an appointment by calling FRC's Grand Junction office at (970) 644-5303. For after-hours scheduling, call 1-866-MAT-STAT.