Gunnison Valley Health's Board of Trustee Completes Term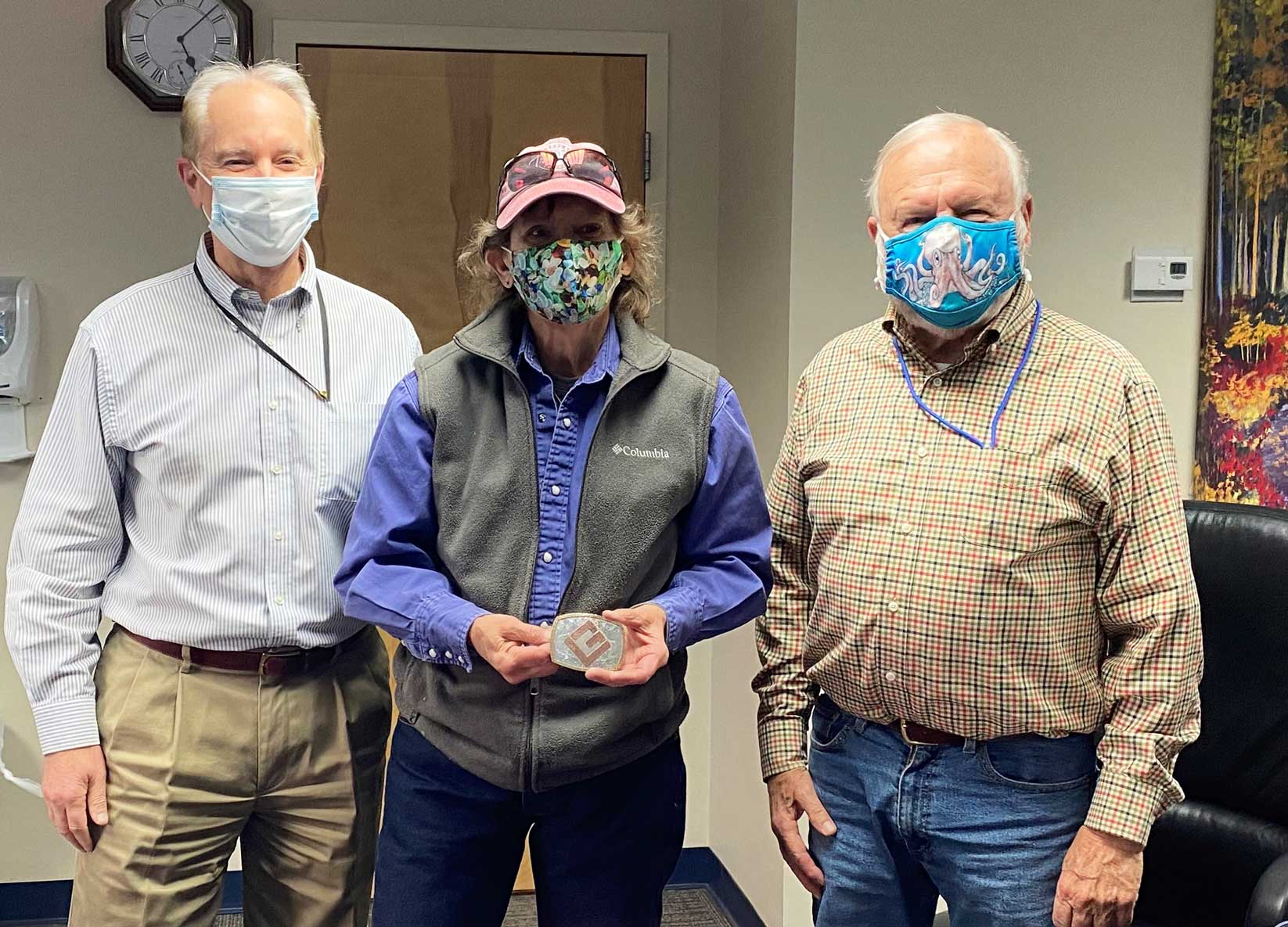 After six years as a Gunnison Valley Health Board of Trustee, Polly Oberosler will complete her term in January 2021.
Gunnison Valley Health Board of Trustee Chair, Don Haver, said her main goal was to ensure that the healthcare system did not lose sight of its mission and remained community-focused.
"Polly lives by Gunnison Valley Health's mission, to provide quality healthcare services that improve the health of our community, and always has the community at the center of every decision she makes," Haver said.
"She brought the views of both the Gunnison Valley and the ranching community to the Board of Trustees. We learned from her background and how actions or changes at Gunnison Valley Health could impact the community," he said.
As a female ranger for the Gunnison National Forest, Polly Obersoler has a long history in the Gunnison Valley. For years, Obersoler was involved with the renowned Cattlemen's Days Rodeo and dedicated many volunteer hours to the events' success.
Gunnison Valley Health CEO, Rob Santilli, said it wasn't uncommon to see her walking the halls at the Hospital to see both clinical and non-clinical staff.
"Polly understood the value of connecting with staff and was eager to learn more about the opportunities and challenges within the healthcare system," Santilli said. "She understands the behavioral health concerns in the Valley and is passionate to see Gunnison Valley Health take a stronger role in supporting additional initiatives that will benefit the community."
Obersoler said her proudest achievement is "bringing a community-focused approach to the decision making process." Although she will miss being on the Board of Trustees, Obersoler's passion for the healthcare system will continue by being involved in several committees which will help Gunnison Valley Health strive for excellence in patient care and positively impact the community.
Thanking Obersoler for her services to Gunnison Valley Health, Haver commented, "On behalf of the Board of Trustees, Executive Team and employees, thank you, Polly, for your commitment and dedication to our healthcare system. Your passion for healthcare and community perspective has made a positive difference to the lives of many people in our Valley."
Gunnison County Commissioners appointed hospital consultant of over 20 years, David Gray, to the Board of Trustees. Recently retired and residing in Crested Butte, Gray will begin his term in February 2021.
As a token of our appreciation for many volunteer hours as a Board member, Polly received a personalized Gunnison Valley Health belt buckle, handmade by local silversmith Ivy McNulty.