Gunnison Valley Health Trauma Coordinator and Paramedics Chief Win State Awards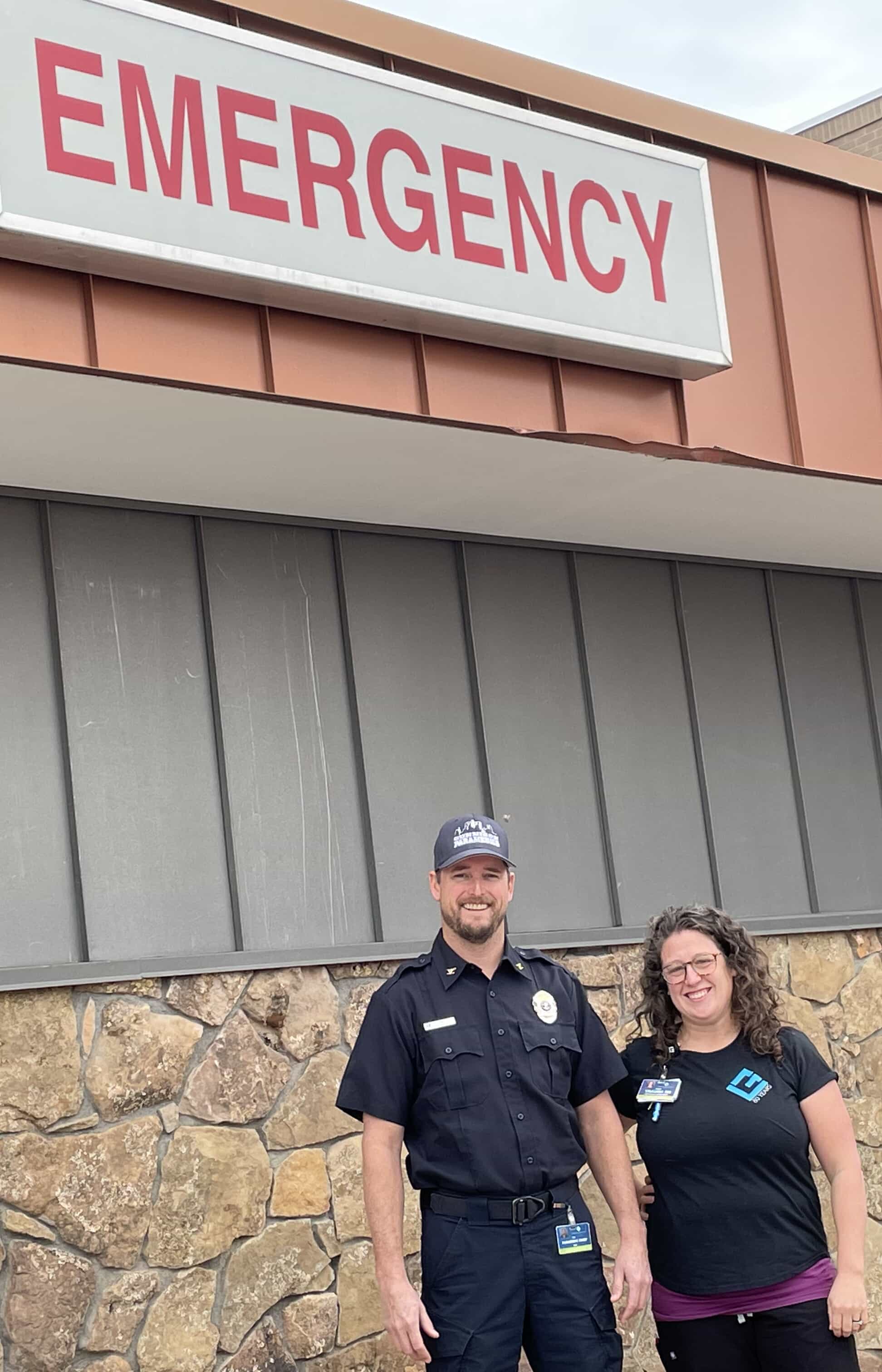 Gunnison Valley Health's Trauma Coordinator, Gina Lambert, and Paramedics Chief, CJ Malcolm have been recognized by the Emergency Medical Services Association of Colorado as RN of the Year and EMS Executive-of-the-Year.
The RN of the Year award recognizes an RN who, by outstanding actions, contributes to the advancement of emergency care provided to the citizens of Colorado. The EMS Executive-of-the-Year award honors an individual EMS executive who serves as a role model for EMS managers throughout the state.
Both Lambert and Malcolm were nominated by colleagues who see the effort, time and skill they invest in their work. The nominations detailed numerous examples of reasons both Lambert and Malcolm are truly exceptional.
One nomination submitted for Lambert stated, "If I were bleeding on the side of the road, I would want Gina at my side. If I was involved in a pandemic crisis, I would want Gina at my side. Her passion is contagious and makes the trauma response in the Gunnison Valley so much more resilient."
As Gunnison Valley Health's Trauma Coordinator, Lambert leads a variety of community campaigns, including Stop the Bleed and Hands Only CPR, designed to educate and support the community. Additionally, Lambert works collaboratively with Gunnison Valley Health's nurses, physicians and ancillary services to ensure that the health system is ready to respond to critical care situations and their actions support the best outcomes.
For Malcolm, his leadership during the pandemic and his ability to build and support a strong and massively successful team are two small examples of what makes him a high-performing leader.
Under Malcolm's leadership, Gunnison Valley Health Paramedics have gone above and beyond to embed themselves within the community through their participation in Gunnison Valley's Incident Command and proactive approach to community education. With a response perimeter of 4,400 square miles, the team specializes in remote patient care and austere mountain rescue. Malcolm and his team are progressive and focused on mastering and employing only the best cutting edge, evidence-based medicine.
Gunnison Valley Health CEO Rob Santilli said that the award recognition of Lambert and Malcolm reflect the pair's incredible dedication and commitment to emergency medical services in the Gunnison Valley and beyond.
"I could not be more proud of the work that Gina and CJ do for the health system and for the community every day," Santilli said. "To be recognized at this level is an outstanding achievement. Their work has a tremendous positive impact on our community. They are saving lives."