National Stop the Bleed Day - May Trauma Talk
 National Stop The Bleed Day 
May 25, 2023 
Prepare For Trauma 
UNCONTROLLED BLEEDING IS THE MAJOR CAUSE OF PREVENTABLE TRAUMA DEATH 
Approximately 40% of trauma-related deaths are due to bleeding or its consequences. 
WHAT CAN YOU DO? 
Get Trained: Contact your local medical facility's trauma department or go to stopthebleed.org to sign up for a class. 
Be Ready: Be prepared for the possibility of trauma at home, work or play. 
Supplies: bandages, gauze, quick clot and tourniquet 
Be an Advocate: Encourage others to be trained and prepared.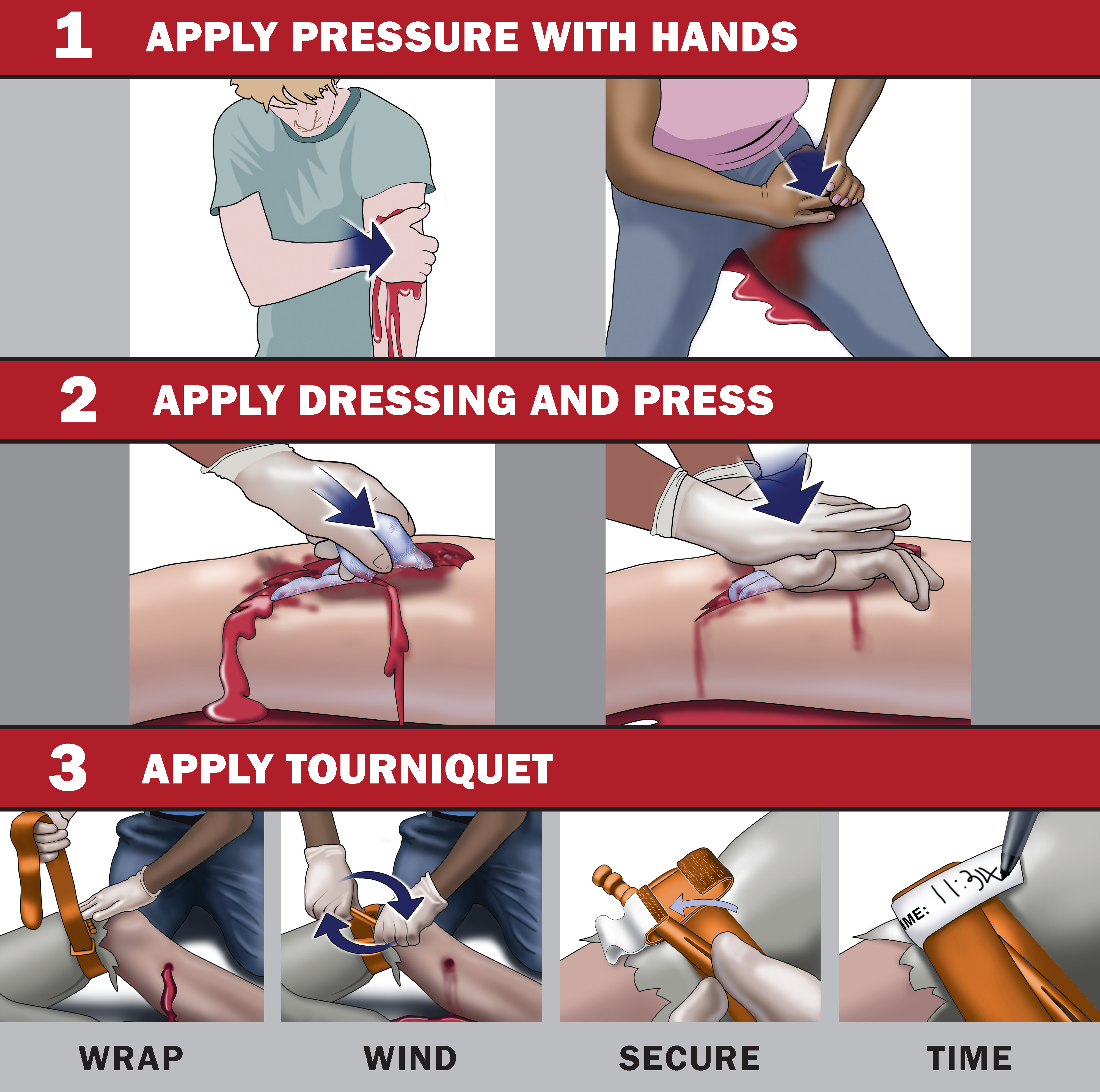 CALL 911
 2 to 5 minutes:
Average time to bleed out
7 to 10 minutes:
Average time for first responders to arrive
Bystanders can fill the time gap with
STOP THE BLEED