Comprehensive Medical Care for your Eyes and Vision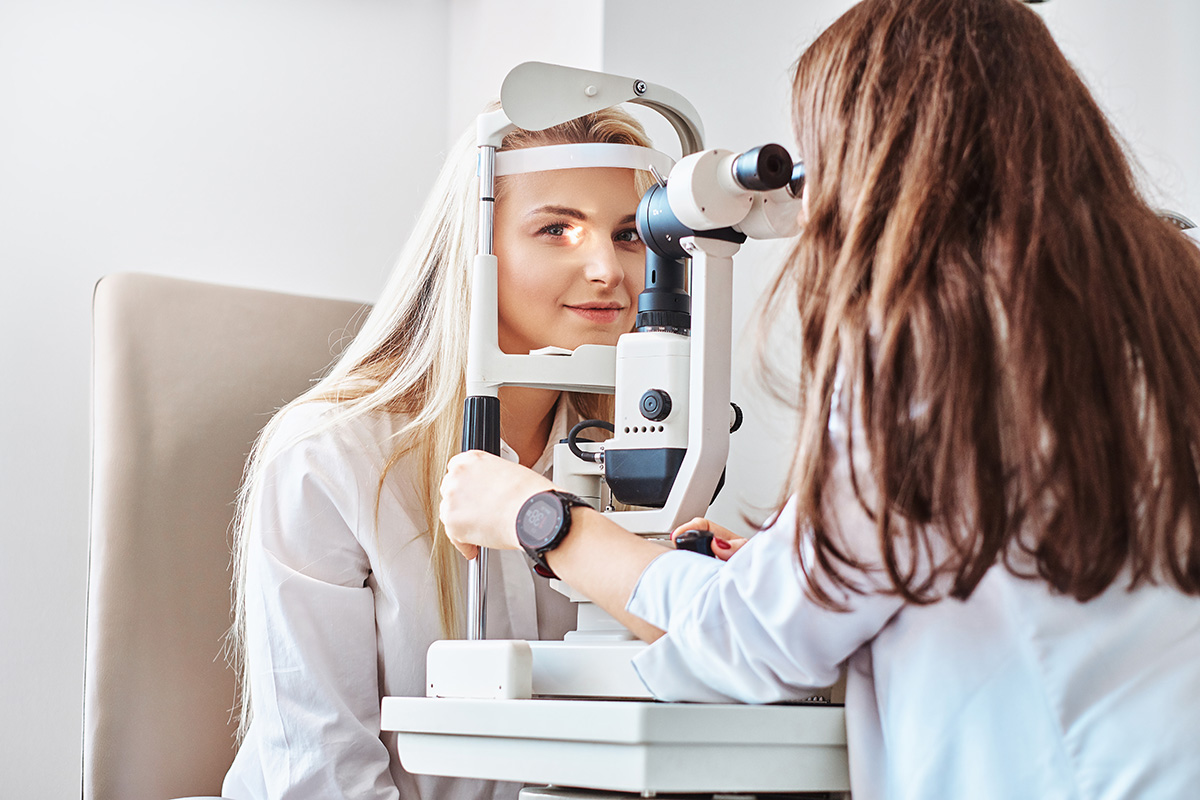 Maintaining good eye and vision health is foundational to your overall health and wellbeing. Our experienced ophthalmologist provides screening, diagnosis and treatment for a broad range of medical conditions.
In addition to routine eye exams, we can perform an in-depth medical examination of your eyes to ensure proper function, treat injuries and infections and look for signs and symptoms of more serious conditions.
Our expertise includes care of:
Cataracts
Glaucoma
Eye conditions related to diabetes
Macular degeneration
Dry eyes
Injuries to the eye, eyelid and eye socket
Infections and inflammation of the eye and surrounding tissues
Optic nerve disorders
Amblyopia (commonly referred to as lazy eye)
Retinal detachment
What is the difference between an ophthalmologist and optometrist?
Both ophthalmologists and optometrists provide primary care for your eyes and aid in vision correction. For people with more complex or serious eye injuries and conditions an ophthalmologist is able to provide more specialized medical care.
An ophthalmologist is a medical doctor who went to medical school and did a residency training in ophthalmology. Ophthalmologists differ from optometrists in their level of training and in what they can diagnose and treat. An ophthalmologist diagnoses and treats all eye diseases, performs eye surgery and prescribes and fits eyeglasses and contact lenses to correct vision problems. Because ophthalmologists are medical doctors, they can sometimes recognize other health problems that aren't directly related to the eye, and refer patients to the right provider for treatment.
Call (970) 642-4816 to make an appointment with Dr. Moskowitz-Elfenbein for a complete eye medical exam.
Share your stories and photos for a chance to be featured by Gunnison Valley Health!
Praise for Ophthalmology Department

Ophthalmology

"Dr. Moskowitz-Elfenbein keeps me in the world of vision. She helps me maintain a normal and full life."

-Submitted by Holly

Gunnison is Lucky to Have Her

Ophthalmology

I appreciate Dr. Moskowitz-Elfenbein's willingness to see people during COVID. My vision was not something that could wait, and ...

-Submitted by Don