New Legislation Approves Physical Therapists to Clear Athletes for Return to Sport Following Concussion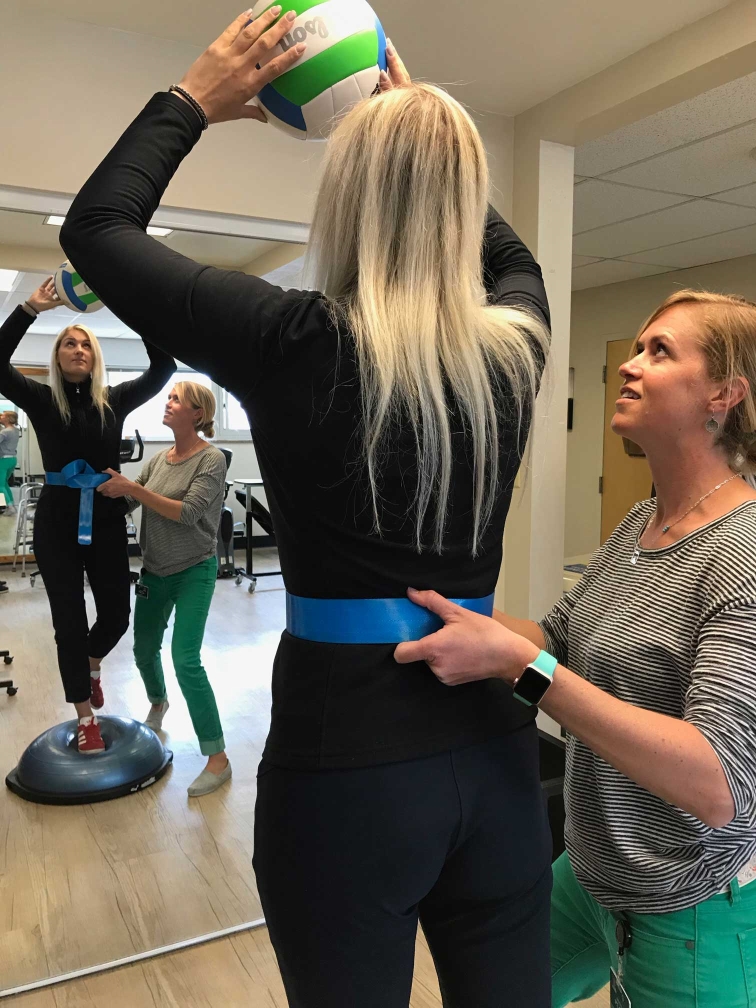 Effective from August 2019, concussion management legislation in Colorado has been passed which now includes qualified physical therapists to assess, monitor and approve clearance for youth athletes to return to play.
Gunnison Valley Health's Physical Therapist and Neurological Clinical Specialist, Kristin Grimes, said including qualified physical therapists into the Act is a big win for the Gunnison community.
"Previously in the state of Colorado there was a list of medical providers who were authorized to clear youth athletes to return to play following a head trauma which did not include physical therapists," said Ms. Grimes.
"I was fortunate to be involved with a motivated team of physical therapists who testified in front of the state house and senate committees this spring to advocate for the addition of physical therapists to this list of providers," she said.
"We were able to demonstrate that physical therapists are skilled and qualified clinicians in the area of concussion management and the bill passed with flying colors," Ms. Grimes added.
The current law states that if a youth athlete is removed from play because a coach suspects the youth athlete has sustained a concussion in a game, competition, or practice, the coach or other designated personnel shall not permit the youth athlete to return to play or participate in any supervised team activities involving physical exertion until the youth athlete is evaluated by a health care provider and receives written clearance to return to play from the health care provider. The Act adds licensed physical therapists with training in pediatric neurology or concussion evaluation and management to the list of health care providers.
Being one of the qualified physical therapists in the Gunnison Valley, Grimes confirms the new concussion management legislation affects youth athletes between the ages of 11 to 18 in organized sports.
"For rural communities who do not have access to all the specialists in urban areas, being recognized for our expertise in concussion management is an exciting development in our profession," said Ms. Grimes.
"This bill does not imply that physical therapists will manage post-concussive athletes in isolation," she said. "We look forward to continuing to collaborate with our local physicians to make certain that all youth athletes who have sustained a concussion in organized sport receive the very best of care and they are thoroughly evaluated to ensure a safe return to play."
In a continuing effort to promote improvement in concussion management in the Valley, Gunnison Valley Health is funding baseline computer-based concussion testing for high school athletes who are participating in fall sports and, who are determined to be appropriate for testing by the district athletic directors. For more information on concussion management or the free testing, please contact Kristin Grimes at (970) 641-7248 or visit www.gunnisonvalleyhealth.org.