Gunnison Valley Health Adds Psychiatric Mental Health Nurse Practitioner to Behavioral Health Department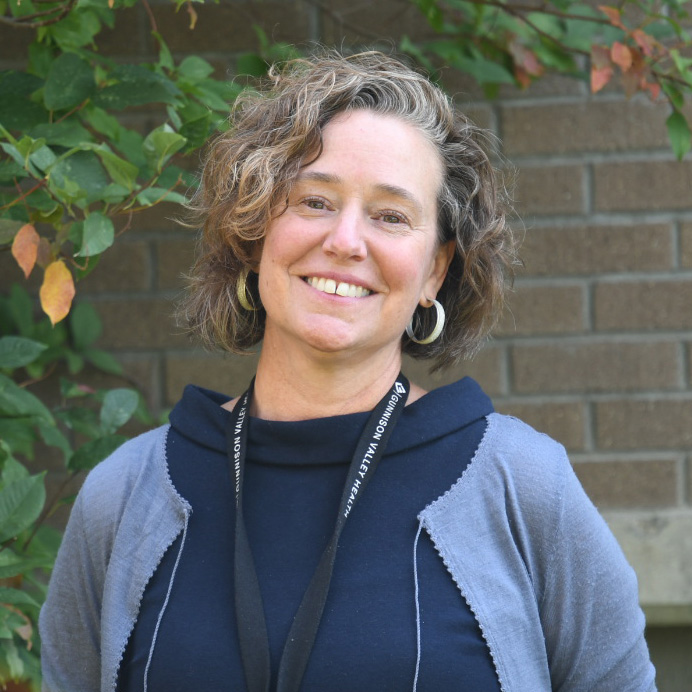 Gunnison Valley Health's Behavioral Health Department is continuing to grow in order to meet the needs of the Gunnison Valley. The latest addition to the deepening lineup of services is Jennifer Sherburne, a psychiatric mental health nurse practitioner. Sherburne joined the team in August and will support clients through outpatient services as well as providing consultation to providers in the community.
"The addition of Jennifer Sherburne to our talented behavioral health team takes the services we are able to provide to a new level," said Gunnison Valley Health's Foundation Executive Director and Community Well-being Liaison Jenny Birnie. "Having this resource for providers and clients will improve outcomes and provide additional resources for recovery and overall wellness."
The role of psychiatric mental health nurse practitioner is an important component to the overall structure of the behavioral health services being developed at Gunnison Valley Health. Sherburne will be available to provide outpatient services including support with managing and prescribing psychiatric medications. In addition, she will be available for clients supported through jail-based services and be an available resource for primary care providers who have patients with complex psychiatric medication needs.
Sherburne holds a master's degree in nursing from Case Western Reserve University and a post master's certificate from Northeastern University, specializing in psychiatric care. Sherburne has a wide array of experience in different aspects of mental health. Her work experience includes maternal-child health, psychiatric emergency care and inpatient psychiatric hospital care for patients of all ages with a wide range of acuity.
"Having this level of expertise as a supplement to our supportive services creates a greater safety net for the community," Birnie said. "Recruiting Jennifer to the Gunnison Valley is another big step toward meeting the behavioral health needs of Gunnison County residents."
For Sherburne, the opportunity to help shape behavioral health services in the Gunnison Valley is a challenge that she welcomes.
"I am thrilled to be a part of this new behavioral health team at Gunnison Valley Health," Sherburne said. "One of the things that drew me here from the Northeast is that this health system is quite progressive demonstrated by the development of this program and a robust Integrative Therapies program. I look forward to working with my team to continue expanding and refining the services offered to people in the Gunnison Valley."
To learn more about services available through Gunnison Valley Health's Behavioral Health Department, visit www.gunnisonvalleyhealth.org/behavioralhealth.