Supporting the success of children through Occupational and Speech Therapy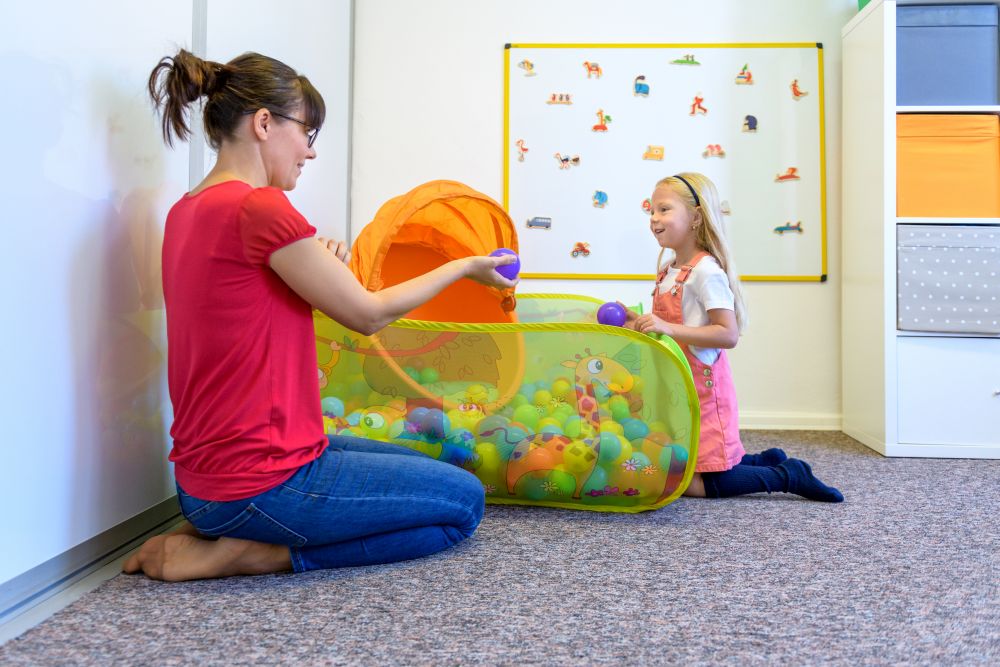 Our multidisciplinary team focuses on child-centered treatment with an emphasis on collaboration with caregivers, family members, educators, coaches, daycare providers and other influential in your child's life. Our team of talented therapists will developed a customized program built around your child's individual needs.
Pediatric therapy can occur in a school setting or at Gunnison Valley Health's dedicated pediatric therapy space. This sensory gym includes swings, a ball pit and educational and developmentally stimulating toys for optimum pediatric care. It is a fun and nurturing space where children can explore, learn and challenge themselves in order to overcome difficulties and make developmental gains.
Pediatric Speech Therapy
Provides care of:
Apraxia of speech
Auditory processing disorder
Augmentative and alternative communication
Autism spectrum disorder
Cleft lip / palate
Concussion recovery
Expressive language disorder
Feeding and swallowing difficulties
Reading difficulties
Receptive language disorder
Social pragmatic skills
Speech sound disorders
Stuttering / fluency
Traumatic brain injury
Voice and resonance disorders
Pediatric Occupational Therapy
Provides care of:
Daily self-care skills
Self-regulation skills
Gross motor play and function
Fine motor play and function
Handwriting deficits
Social / behavioral skills
Autism spectrum disorders
Sensory processing disorders
Developmental delays
Feeding and swallowing difficulties
We accept most major insurance carriers and many services can be accessed without a prescription or referral.
For more information or to schedule an appointment, call 970-641-7248.
Share your stories and photos for a chance to be featured by Gunnison Valley Health!