Gunnison Valley Health Welcomes General Surgeon Dr. John Lowery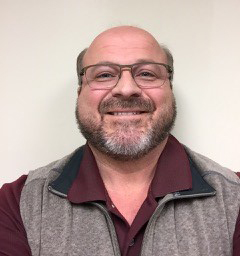 Dr. John Lowery has joined the Gunnison Valley Health Medical Staff to provide temporary general surgery coverage beginning June 1. This addition will ensure that there is no break in full time coverage of general surgery services at Gunnison Valley Health.
John Lowery, M.D. is a retired Army surgeon who is board certified and brings over 30 years of surgical and emergency medical services experience to Gunnison Valley Health.
"I am looking forward to the opportunity to be a part of the Gunnison Valley Health surgical team," Dr. Lowery said. "Dr. Timothy and the nursing team at Gunnison Valley Health are providing top notch care to the community and I am happy to be a part of that work."
Dr. Lowery is filling the vacancy left by the departure of Dr. John Bishop. Currently, Gunnison Valley Health is engaged in the process of recruiting a permanent general surgeon. The process is led by CEO Rob Santilli who is working with a search committee of the medical staff.
"Dr. Lowery is arriving from the Front Range and we have received excellent feedback on his ability and fit with the needs and high standards of Gunnison Valley Health," Santilli said.
Santilli added, "We would like to welcome Dr. Lowery and are thankful to have his experience and skill while we continue to work through the recruitment process."