Comprehensive cancer care (oncology) provided locally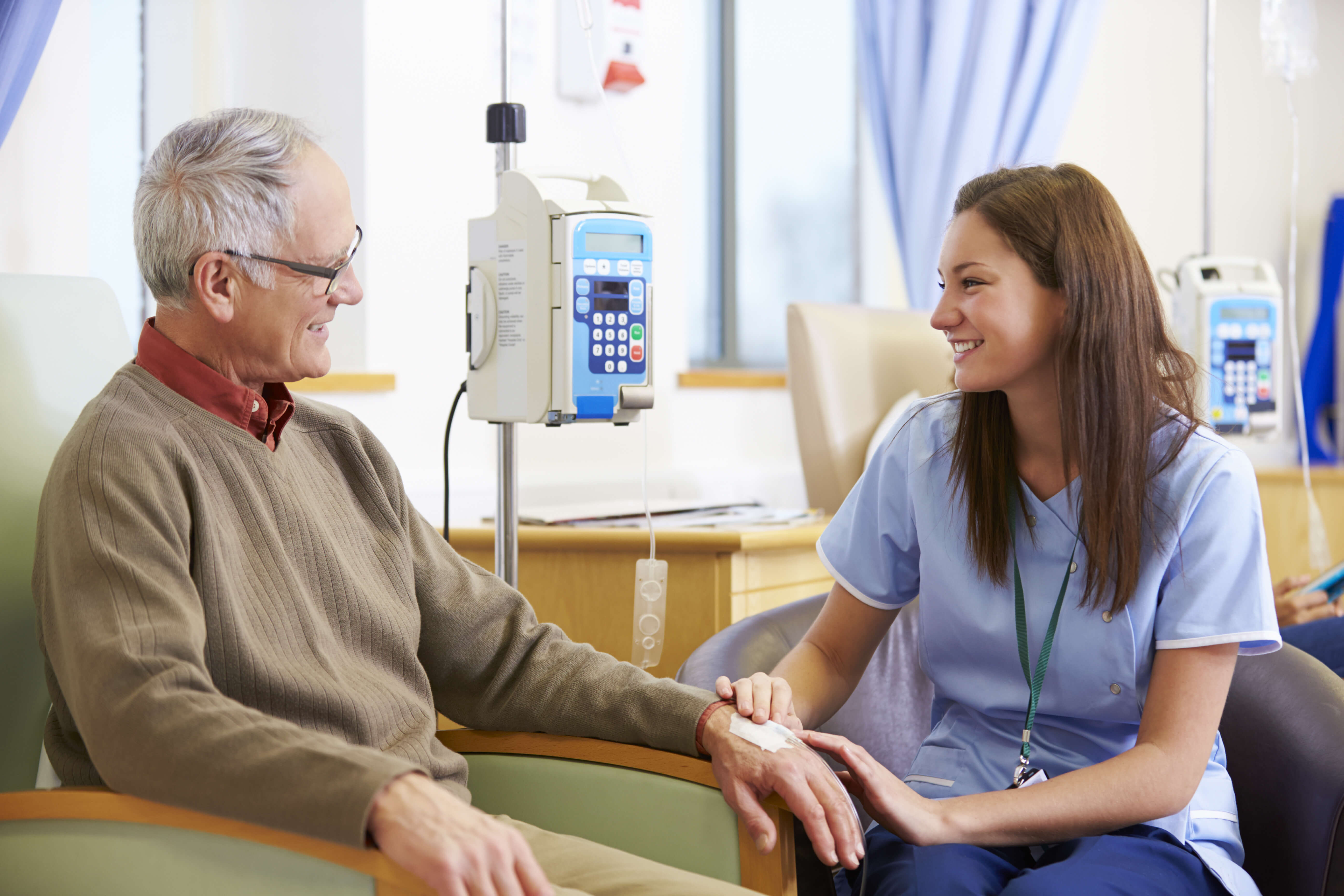 Our skilled oncology team provide personalized treatment in a calm, supportive and comfortable setting, right here in Gunnison County at our Cancer Care Center. We collaborate with your specialists so you can continue your treatment close to home. We also work with physicians in other communities so part-time residents and visitors can continue therapy during their time in the Gunnison Valley.
Our Services
We offer:
Chemotherapy- works by targeting rapidly growing cancer cells either throughout the body or in a specific area of the body
Precision Medicine

Advanced Genomic Testing- identifies the DNA mutation that may be driving the growth of a specific tumor and may help doctors identify treatments designed to target those mutations
Genetic Testing- gene mutations that are passed down from one generation to the next and may be useful in helping to make informed decisions about how to manage future risks of cancer
Immunotherapy- broad category of cancer therapies designed to stimulate the body's immune system to better recognize and fight cancer
Targeted Therapy- designed to seek out features unique to cancer cells and target specific proteins or mutations that may be driving the cancer's growth
We're Here To Help
Our oncology nurse navigator is your guide through the cancer treatment process. We provide individualized assistance to patients, families and caregivers to help overcome confusion and navigate the complexities of treatment. Through education and resourcing, we facilitate informed decision making and timely access to health and psychological care throughout all stages of the cancer continuum.
Support for the Gunnison Valley Health nurse navigator program is generously provided by Cattlemen's Days Tough Enough to Wear Pink.
For more information and to schedule an appointment at the Cancer Care Clinic, contact us at 970-642-4773.
Share your stories and photos for a chance to be featured by Gunnison Valley Health!
A Heartfelt Thanks and Appreciation

Cancer Treatment

"I am writing to express my heartfelt thanks and appreciation for the wonderful way you treated my mother over the last year and ...

-Submitted by John

Excellent Care Providers

Cancer Treatment

Excellent care providers, great teamwork. Love, love, love them all!

-Submitted by Anonymous

Great Medical Facility

Cancer Treatment

Thank you for a chance to compliment everybody who is a part of this Cancer Center! We have a great medical facility here!

-Submitted by Anonymous

Oncology Team is Awesome

Cancer Treatment

I love Dr. Blanchett! The entire team in oncology is awesome.

-Submitted by Anonymous

Great Experience

Cancer Treatment

Great experience with all staff in Oncology Infusion Center. The nurses are amazing, smart, intelligent, caring, proactive, ...

-Submitted by Anonymous