Treating the Gunnison Valley Community since 2007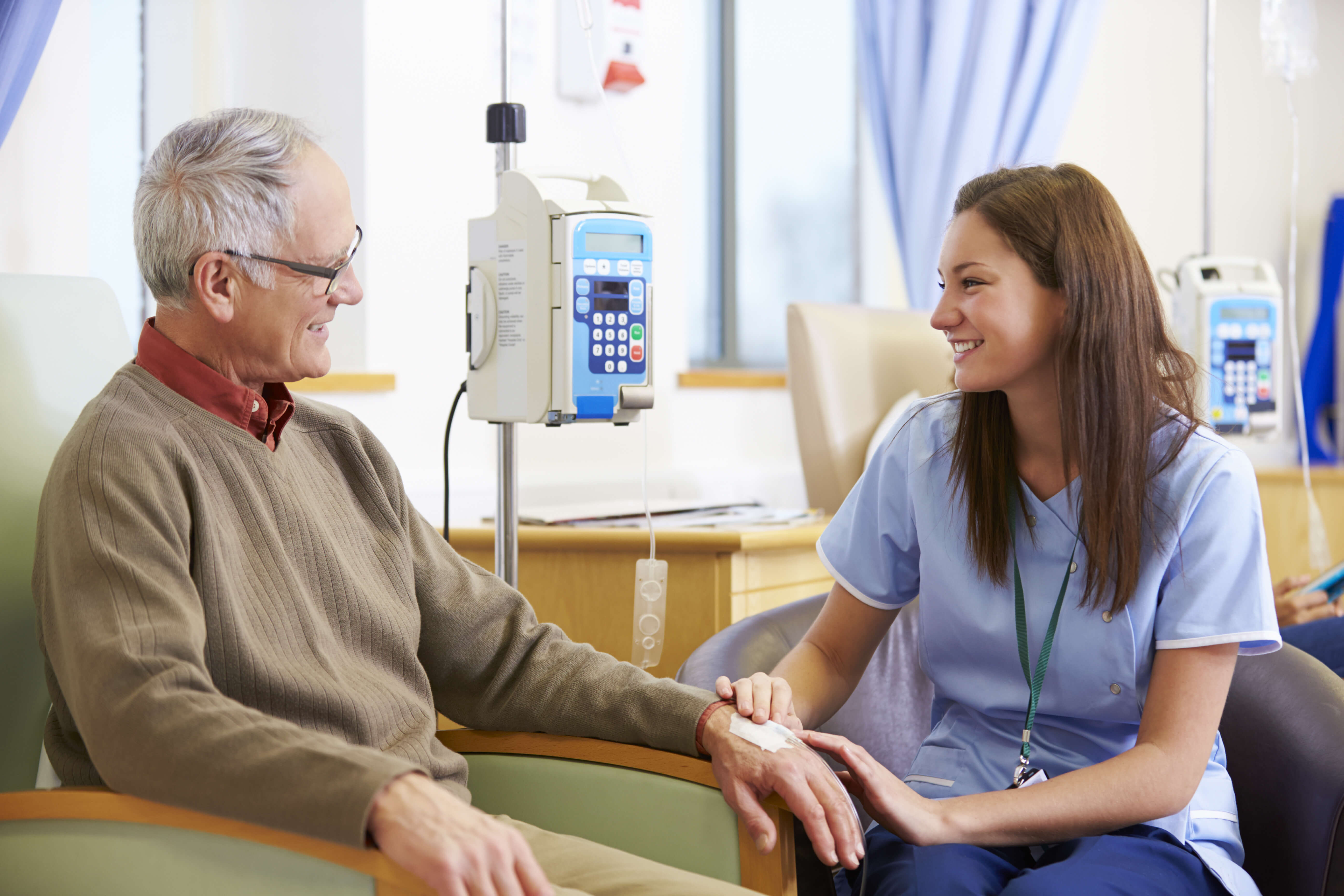 A cancer diagnosis is among the most difficult to receive. Concern, fear, and confusion are just a few of the emotions that come into play; emotions that affect the patient and everyone close to them.
We understand that cancer is a lot to handle. That's why we offer personalized treatment in a calm, supportive, and comfortable setting, right here in Gunnison County.
Types of Oncology services performed at the Cancer Care Clinic
At Gunnison Valley Health Oncology, our cancer care team performs a range of different treatments specific to your condition. We collaborate with your specialists so you can continue your treatment close to home.
The types of services we provide include:
Chemotherapy- works by targeting rapidly growing cancer cells either throughout the body or in a specific area of the body
Precision Medicine

Advanced Genomic Testing- identifies the DNA mutation that may be driving the growth of a specific tumor and may help doctors identify treatments designed to target those mutations
Genetic Testing- gene mutations that are passed down from one generation to the next and may be useful in helping to make informed decisions about how to manage future risks of cancer
Immunotherapy- broad category of cancer therapies designed to stimulate the body's immune system to better recognize and fight cancer
Targeted Therapy- designed to seek out features unique to cancer cells and target specific proteins or mutations that may be driving the cancer's growth
Types of conditions treated at the Cancer Care Center
Our cancer care team treats multiple types of cancers such as breast, lung, colon, ovarian, prostate, and brain tumors. We also treat blood malignancies such as leukemias, lymphomas, and different kinds of myeloma.
Other types of conditions include:
Ulcerative Colitis, Crohn's Disease
Multiple Sclerosis
Immune deficiencies requiring IVIG therapies
Asthma
Osteoporosis
Chemotherapy Provided Locally
Nothing is easy for cancer patients. As treatment progresses they often experience fatigue and need help getting to and from treatment. Traveling long distances just adds to the burden, particularly in winter, which is one of the reasons why Gunnison Valley Health opened our Cancer Care Center.
Treatments take place in a quiet, private environment and we work to treat each patient as an individual. Simple things, such as arranging treatments at times that work for the patient and their families, and giving cell phone numbers for questions that come up after hours, are just part of how we deliver complete care. Since we work with physicians in other communities, part-time residents can continue therapy during their time in the Gunnison Valley.
For more information and to schedule an appointment at the Cancer Care Clinic, contact us at (970) 642-4773.
Share your stories and photos for a chance to be featured by Gunnison Valley Health!
A Heartfelt Thanks and Appreciation

Cancer Treatment

"I am writing to express my heartfelt thanks and appreciation for the wonderful way you treated my mother over the last year and ...

-Submitted by John

Excellent Care Providers

Cancer Treatment

Excellent care providers, great teamwork. Love, love, love them all!

-Submitted by Anonymous

Great Medical Facility

Cancer Treatment

Thank you for a chance to compliment everybody who is a part of this Cancer Center! We have a great medical facility here!

-Submitted by Anonymous

Oncology Team is Awesome

Cancer Treatment

I love Dr. Blanchett! The entire team in oncology is awesome.

-Submitted by Anonymous