Compassionate Cancer Care and Chemotherapy provided locally.
At Gunnison Valley Health our medical experts collaborate with primary care providers and specialists from across the country to offer high quality cancer screening and treatment right here in the Gunnison Valley. Whether you are a full-time or part-time resident, we have the resources you need to receive your treatment in a calm, supportive and comfortable setting in one of the most beautiful areas of Colorado.
Primary Care and Prevention
Regular screenings can help to identify cancers early making it possible to begin treatment early. Many screenings occur as a part of your annual wellness visit with your primary care provider and some require a referral to a specialist. There are many recommended screening guidelines based on age and your individual risk factors, your primary care provider is there to help you navigate and access the care you need.
Learn More About Cancer Screening
Cancer Treatment
We understand that cancer is a lot to handle. Traveling long distances for care, particularly in winter, only enhances the burden. Lead by board-certified oncologist, Dr. Paulette Blanchet, our team offers personalized treatment in a calm, supportive and comfortable setting without leaving Gunnison Valley.
Learn More About Cancer Treatment
Cancer Rehabilitation and Survivorship
Our team of highly skilled physical therapists, occupational therapists and speech language pathologists offer individualized treatments, tools and resources to promote healing, maximize function and improve overall quality of life. Our program is open to anyone, no matter the prognosis, cancer stage or phase of recovery.
Learn More About Cancer Rehabilitation and Survivorship
Cattlemen's Days Tough Enough to Wear Pink Partnership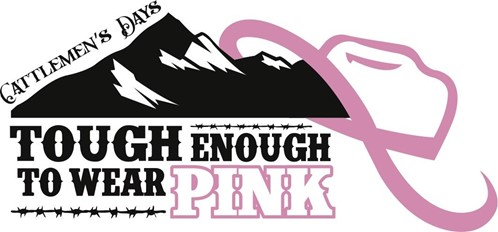 Cattlemen's Days Tough Enough to Wear Pink (TETWP) is committed to supporting our cancer care program. Their generous support includes funding our breast imaging equipment, funding cancer rehabilitation equipment and funding 50 percent of the oncology nurse navigator position. They continue to fund mammograms for those who are uninsured, assist with cancer-related medical expenses and provide transportation for those who need medical treatment outside of the valley.
Share your stories and photos for a chance to be featured by Gunnison Valley Health!
A Heartfelt Thanks and Appreciation

Cancer Treatment

"I am writing to express my heartfelt thanks and appreciation for the wonderful way you treated my mother over the last year and ...

-Submitted by John

Excellent Care Providers

Cancer Treatment

Excellent care providers, great teamwork. Love, love, love them all!

-Submitted by Anonymous

Great Medical Facility

Cancer Treatment

Thank you for a chance to compliment everybody who is a part of this Cancer Center! We have a great medical facility here!

-Submitted by Anonymous

Oncology Team is Awesome

Cancer Treatment

I love Dr. Blanchett! The entire team in oncology is awesome.

-Submitted by Anonymous

Great Experience

Cancer Treatment

Great experience with all staff in Oncology Infusion Center. The nurses are amazing, smart, intelligent, caring, proactive, ...

-Submitted by Anonymous