As part of our team, you'll have a critical role in providing optimal health for our patients. Whether you work in our Hospital or Senior Care Center, you'll be contributing to the health and wellness of our community.
RN Opportunities
Discover an environment that fosters professional and personal development. At Gunnison Valley Health, we offer nurses the opportunity to grow their skills with a wide array of practice areas. Our team of registered nurses are well-versed in at least two disciplines, so they can help whenever and wherever they're needed.
As a skilled nurse, you'll be responsible for delivering high-quality care and building lasting relationships with your patients. You'll have a comprehensive benefits package, rewarding work and the opportunity to take advantage of our tuition reimbursement plan.
Ideal RN candidates possess a nursing degree and current RN/LPN licensing from the state of Colorado. They should be versatile, open to change, and committed to superior patient care. They must also have a minimum of one year experience working in a hospital, skilled nursing facility, or other comparable institution.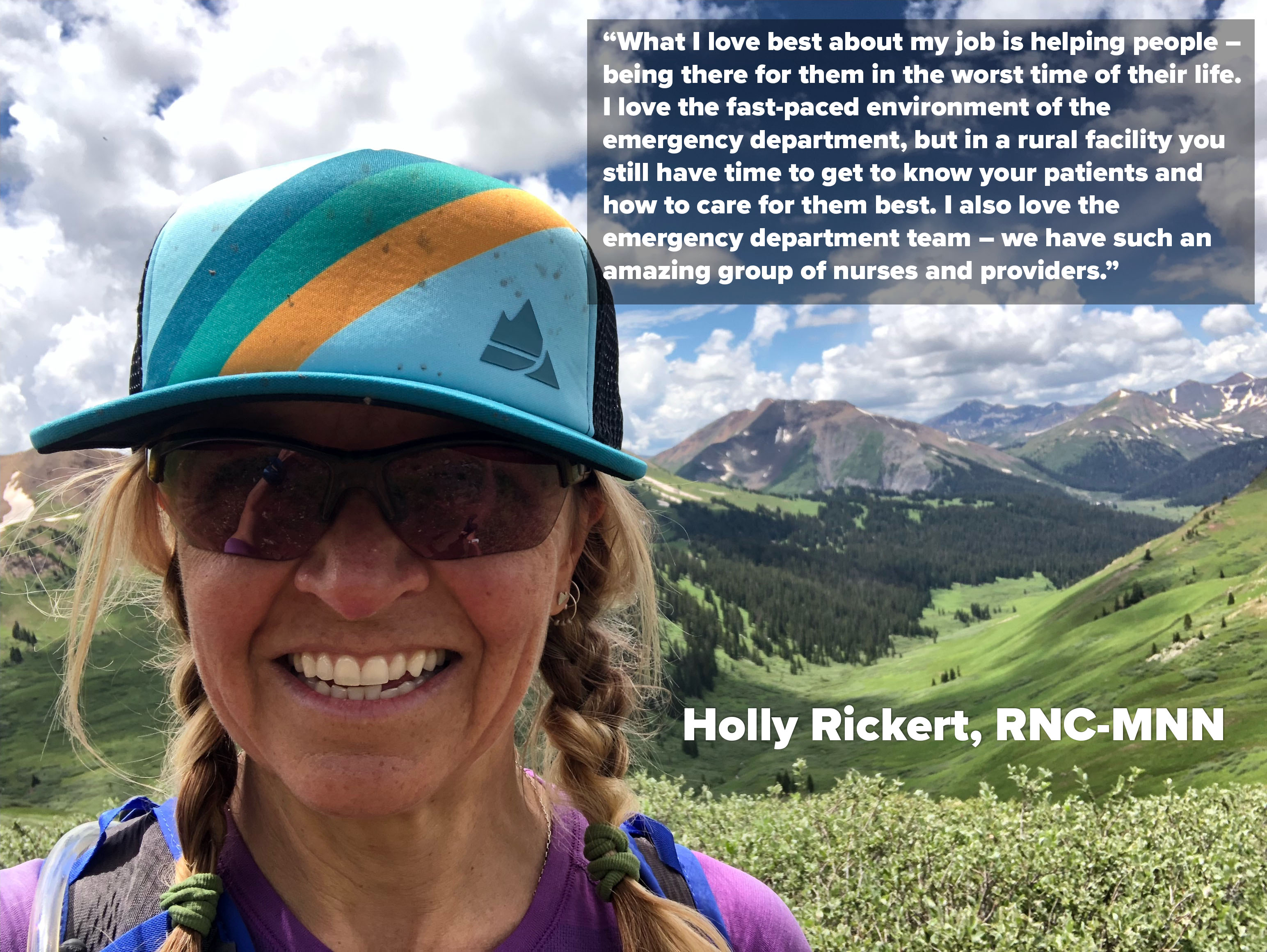 CNA Opportunities
Work closely with patients in our Senior Care Center by providing personal, intimate care. As a CNA, you'll support individuals' social and emotional needs, so they can gain independence, good health, and personal fulfillment. Our CNAs enjoy comprehensive benefits, job satisfaction and the opportunity to grow their skills with tuition reimbursement.
Ideal candidates are flexible, compassionate and attentive to patient needs. They must be certified by an approved nurses aide training program, or enlisted in our Certified Nurses Aide Training program.
Individuals who join the Certified Nurses Aide Training program are taken through a three-week paid training program, which includes both classroom and clinical study.
"Gunnison Valley Health gives its employees a caring and fun environment to work in. What I love most about my job is being able to help others and give them my love. I get to contribute to my community by listening to residents' needs and finding a way to support them." Michael Chiappini, CNA/PCP
Share your stories and photos for a chance to be featured by Gunnison Valley Health!