Care Management at the Family Medicine Clinic
Gunnison Valley Health is excited to partner with the Western Healthcare Alliance to bring a care management nurse to the Family Medicine Clinic!
Who Qualifies?
The care management program at the Gunnison Valley Health Family Medicine Clinic is for patients on Medicare who have two or more chronic conditions.
To be enrolled in the care management program, you must see a provider at the Gunnison Family Medicine Clinic as your primary care provider, and you must have been seen by a physician within the last year. To enroll simply notify a staff member that you are interested in care management. You can also call the Family Medicine Clinic at 970-642-8413.
Why Should I Choose to Participate?
The care management position is a registered nurse. They reach out to each patient at least once a month. This staff member allows these more at-risk patients to get more regular health care – rather than them just seeing a physician every couple months. They work with the patient to assist with follow up care, medications, and ensures patients are clearly understand their care path. If any of his patients need to be admitted to the hospital, the staff member will work with the patient to help ease the transition so that the patient can remain out of the hospital once discharged.
Meet Our Care Management Staff Member: Zachary Hamel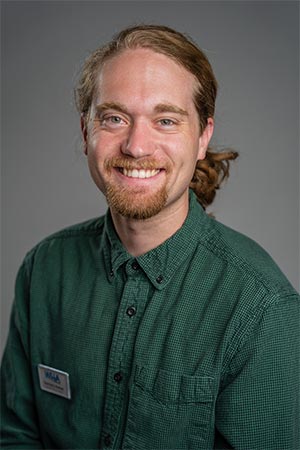 Zachary Hamel, RN, completed both his bachelors and nursing degree at Colorado Mesa University. Zachary has spent his entire career working in rural healthcare. Before he took the Care Management position, Zachary worked in Lake City.
Zachary was born and raised in Salt Lake City, Utah. He moved to Grand Junction to attend Colorado Mesa University.
Need more information? We're here to help.