Your support can help fragile newborns thrive.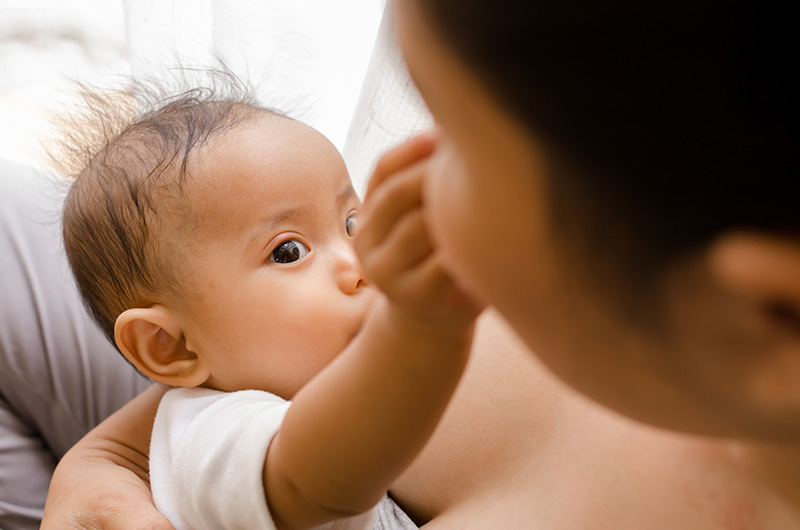 Gunnison Valley Health is partnering with Mothers' Milk Bank to ensure that mothers who give birth in our Family Birth Center have access to breast milk for their infants as needed.
This valuable resource is especially beneficial for infants who are born premature or with health conditions. Breast milk provides health benefits that cannot be replicated through the use of formula. Breast milk has all the nutrients a baby needs. It can boost their immune system, protect them from disease and help them grow up strong and healthy.
Mothers' Milk Bank is a program of Rocky Mountain Children's Health Foundation, a Colorado-based nonprofit whose mission is to improve the quality of life for families, sick children and infants throughout our communities by providing support when and how they need it most. Mothers' Milk Bank adheres to the strict guidelines of the Human Milk Banking Association of North America which ensures that the process of donating and processing milk is evidence-based and clinically sound.
If you are interested in becoming a donor, contact Mothers' Milk Bank by calling 303-869-1888 or toll-free at 833-234-0555 or submitting a secure online form on their website.
Share your stories and photos for a chance to be featured by Gunnison Valley Health!
Birth Experience

Family Birth Center

My birth experience was incredible.

-Submitted by Anonymous

Allowing Mom and Baby to Bond

Family Birth Center

I appreciate you allowing the mom and baby bond just after birth. It is so important because we don't get that time back.

-Submitted by Anonymous