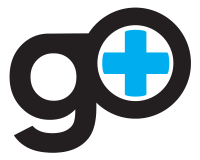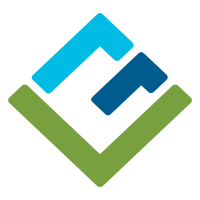 It Matters Where You gO
gO and Gunnison Valley Health have come together to offer so much more than simply orthopedics. Together we offer a comprehensive suite of programs designed to support every person to achieve optimal performance and thrive in life.
Our performance programs are run by experienced local providers who understand what it takes to thrive in the Gunnison Valley because they live in the Gunnison Valley. You can rest easy knowing that your care team understands every detail of your procedure and healing – you won't have to worry about getting a new provider up to speed at every follow-up visit.
We believe that everybody deserves to be treated as an Olympian and you can expect gold medal services every step of the way.
Care Designed for You
There should never be a one-size-fits-all approach to your care. We know that surgery isn't always the right answer so we offer access to a deep pool of resources that support performance, injury prevention and recovery. We evaluate each person holistically and tailor a plan of care based on their abilities, goals and unique situation.
Primary Care & Prevention
Comprehensive sports physicals
Specialized coaching and training focused on balance, mobility and strength
Concussion baseline testing
Education about nutrition and healthy eating to reduce the risk of illness
Programs and tools for the everyday athlete including bike fitting, pre-ski routines and golf fitness
Education, camps and coaching provided through the gO Initiative, a Colorado 501c3, which provides access to important health education and is an outlet for the gO team to give back and support our community
Surgical Excellence
gO Orthopedics provides local, elite fellowship-trained orthopedic surgeons
Fellowship-trained physicians go through additional extensive training beyond what is needed to maintain typical Board certifications.
They also understand that not everyone is an athlete, and that everyone has different goals for their recovery.
gO physicians are the best in their specialties, offering world-class, quality care within our valley that rivals specialists in large metropolitan areas.
Concussion management specialists to ensure your brain is healthy following an injury to safely resume activities
Sleep specialists to evaluate and help improve your sleep performance
A robust behavioral health department specializing all a variety of supports and services
Learn More About gO Orthopedics
Recovery & Restoration
Concussion rehabilitation
Functional nutrition services
Diverse supporting services including acupuncture, Ortho-Bionomy and massage therapy
Unrivaled Safety
When it comes to your care, safety is our number one priority. The simple truth is that when it comes to surgery of any kind, there is no safer place to be than the hospital. The care you receive within the walls of Gunnison Valley Health meet safety standards that have no equal in the Gunnison Valley.
Anesthesiologists for all procedures
Availability of internal medicine physicians
Emergency resources for the unexpected
Safety standards that rank above State and Federal requirements
Contact us today to learn more or make an appointment.
Gunnison: (970) 641-8899 | Crested Butte: (970) 349-5103
Need more information? We're here to help.