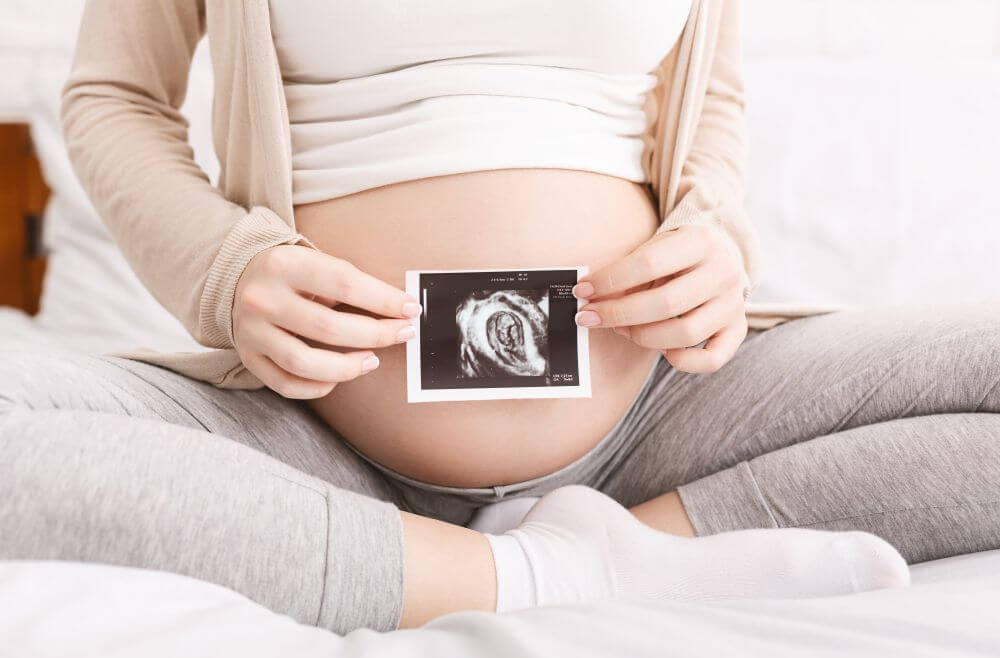 Gunnison Valley Health has partnered with the Colorado Fetal Care Center at Children's Hospital Colorado and St. Mary's Medical Center to provide services at the hospital for families facing high-risk pregnancies.
The Colorado Fetal Care Center is renowned as one of the most comprehensive fetal care programs in the nation. They have the capability to provide comprehensive, world-class testing, diagnosis, treatment and care for unborn babies and moms-to-be via tele-health, so you do not need to leave the Valley.
What is a high-risk pregnancy?
According to Children's Hospital Colorado, a pregnancy is considered high risk when it threatens the health of life of the mother and/or the fetus. Some women are at high risk for complications before getting pregnant, while some pregnancies become high risk as they progress.
High-risk pregnancies can occur when:
A pregnant woman develops a condition during pregnancy, such as preeclampsia or diabetes
A woman with an existing chronic condition, like heart disease or diabetes, gets pregnant
A woman is carrying more than one baby
There are one or more risk factors at play, including obesity, a history of preterm labor and young or old maternal age
The baby (or babies) develops a fetal anomaly or condition
What services are provided at Gunnison Valley Health?
Each month maternal fetal medicine specialists visit the Gunnison Valley to monitor, diagnose and treat all high-risk fetal conditions. Partnering with Children's Hospital Colorado maternal fetal medicine physicians and St. Mary's Medical Center perinatal ultrasonographers will provide expectant mothers with:
Preconception consultations
Prenatal screenings
Genetic testing and counseling
Psychologist support
State-of-the-art fetal imaging available at Gunnison Valley Health
Constant communication with referring provider
The maternal fetal medicine physicians work in collaboration with your regular OB or local doctor so you can stay close to home for care during your pregnancy.
To schedule an appointment, call St. Mary's Maternal Fetal Medicine office at (970) 298-2275 or speak to your obstetrician-gynecologist or primary care provider.
Share your stories and photos for a chance to be featured by Gunnison Valley Health!
Excellent Radiology Technician

Radiology

"The Radiology Technician was excellent in helping me to move slowly and carefully in order to avoid pain. She was very gentle ...

-Submitted by Anonymous

Pleasant Mammography Experience

Mammography

"Lovely, welcoming people at the front desk. Everything was ready to go when I arrived. Most pleasant place I've ever had ...

-Submitted by Anonymous

Added to my Comfort

Radiology

Staff person conducting the MRI provided a warm blanket to add to my comfort during the procedure. He did an excellent job of ...

-Submitted by Anonymous

Can't Say Anything Negative

Radiology

Staff was truly professional and knowledgeable during my imaging procedure. Can't say anything negative!

-Submitted by Anonymous

So Grateful

Radiology

The service from every person involved was incredible. I am so grateful for each person on the team.

-Submitted by Anonymous

Highly Trained Staff

Radiology

Staff was highly trained providing excellent care.

-Submitted by Anonymous