Get ready to ...
Let the Good Times Roll!
Date: Thursday, August 11, 2022
Location: Private Residence in Trappers Crossing at the Sweet Reunion Performance Venue
Join us for a summer celebration featuring:
Hosted by the Gunnison Valley Health Foundation for the benefit of the GVH paramedics capital campaign.
Table Sponsorship & Ticket Information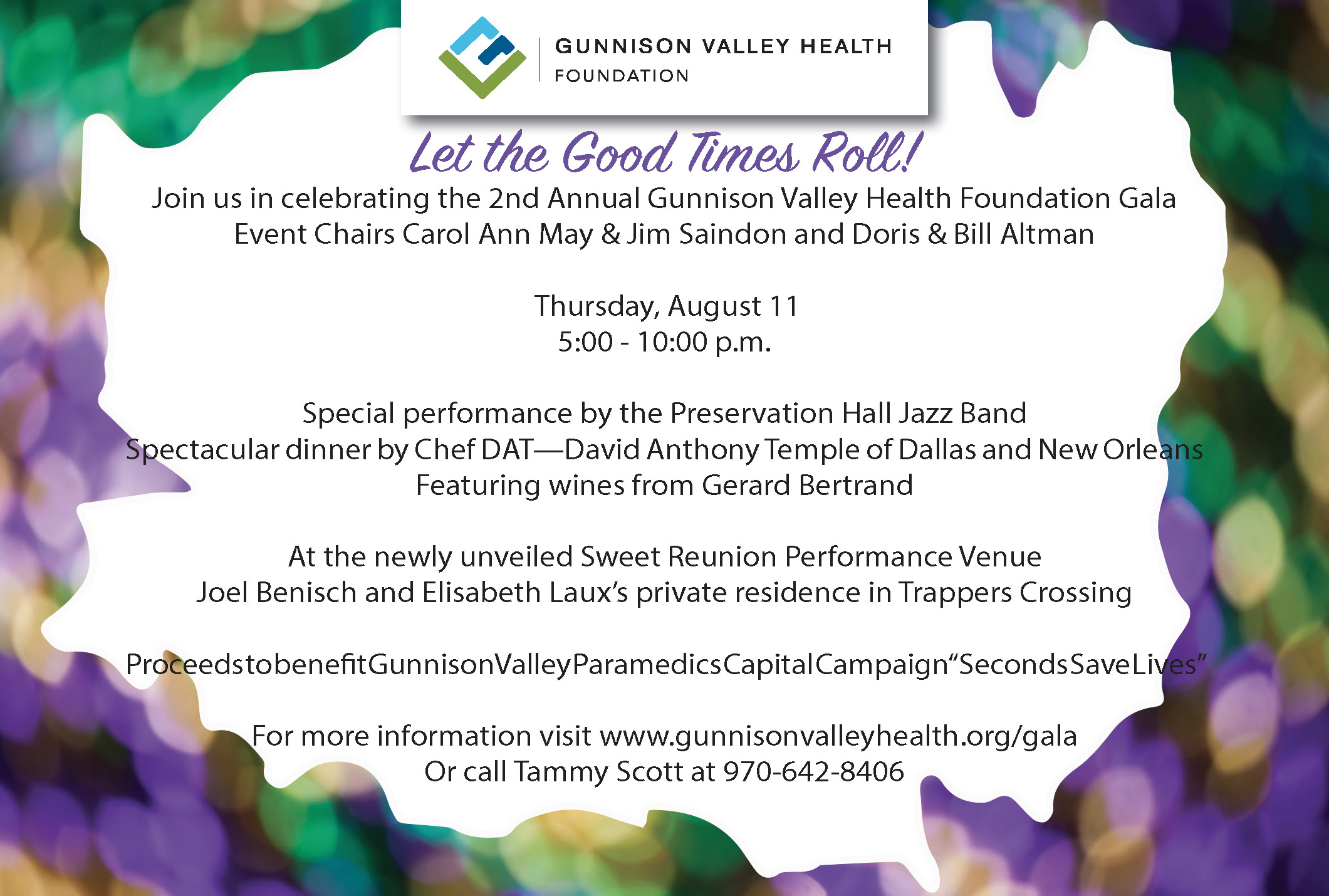 Need more information? We're here to help.