The Generous Support of Tough Enough to Wear Pink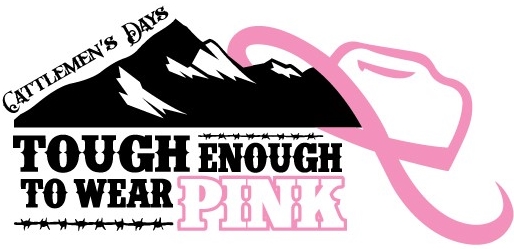 As a result of the generous support of Tough Enough to Wear Pink (TETWP) and the vision of legendary songwriter Dean Dillon, Gunnison Valley Health has expanded services so our patients can receive more of the care they need right here in the Valley. In addition to digital mammography, patients can receive further detection and diagnosis with ultrasound, biopsies conducted, and much of their oncology and rehabilitation here at home, preventing the need to travel to other hospitals.

Tough Enough to Wear Pink has generously donated the major equipment that makes these expanded services possible. In addition to the digital mammography machine they donated, TETWP purchased the latest in ultrasound technology for the health system this year. Following an abnormal mammogram, the ultrasound technology provides a clearer picture of breast tissue, and a more accurate diagnosis without delay. In the first month of utilizing the ultrasound, three women were able to have their mammogram followed up with ultrasound, giving them a definite answer and relieving concern.

Gunnison Valley Health has also invested in this commitment with TETWP. In the summer of 2014, GVH hired Dr. Stephania Timothy, a general surgeon, who provides expertise in breast cancer and breast care and prevention. Dr. Timothy provides medical direction for TETWP Breast Care Services. GVH brought in vacuum assisted and stereotactic technology, which works with the ultrasound to provide better, more exact tissue sampling and more accurate pathology reports. Additionally, GVH has purchased a computer aided system that better detects issues in women with dense breasts. Mammography alone proves only 50% effective in detecting issues in these patients. This technology will increase our detection ability for patients with dense breast tissue, who are twice as likely to develop breast cancer.
In the winter of 2016, GVH hired an Oncology Nurse Navigator to assist with patients undergoing cancer treatment. The nurse navigator walks alongside patients and assist in any way possible, from providing information on financial counseling to helping with scheduling. Part of the funding for the GVH Oncology Nurse Navigator position has been generously provided by TETWP.

Tough Enough to Wear Pink, and the equipment they have generously donated, allows GVH to expand the services we can provide to our patients. The TETWP Breast Care Services, the GVH Oncology Services and Rehabilitation Department, together allow us to provide greater health care to our community in the Gunnison Valley and our visitors. And we will continue to grow! The goal of the Tough Enough to Wear Pink collaboration with Gunnison Valley Health, says Dean Dillon, is for GVH to "become the best small hospital in the country for breast care and breast cancer care." Thanks to the generosity of TETWP and the commitment of GVH we are on our way.
Tough Enough to Wear Pink (TETWP) generously supports healthcare in the Gunnison Valley by partnering with GVH to offer financial assistance for mammograms. Residents of Gunnison and Hinsdale Counties (Lake City) whose doctors have recommended mammograms can benefit from TETWP assistance.
Gunnison Valley Health Foundation
711 North Taylor Street | Gunnison, CO 81230 | (970) 642-8406
Share your stories and photos for a chance to be featured by Gunnison Valley Health!