Gunnison Valley Health is excited to be a fiscal partner with Trek for Life and Pedal Your Butte-Off.
The 2022 event will be held on September 16th and 17th, with the hike on Friday the 16th, and the rid on the 17th.
For more information visit their website here.
Are you interested in becoming a sponsor for the event? Click here for more information!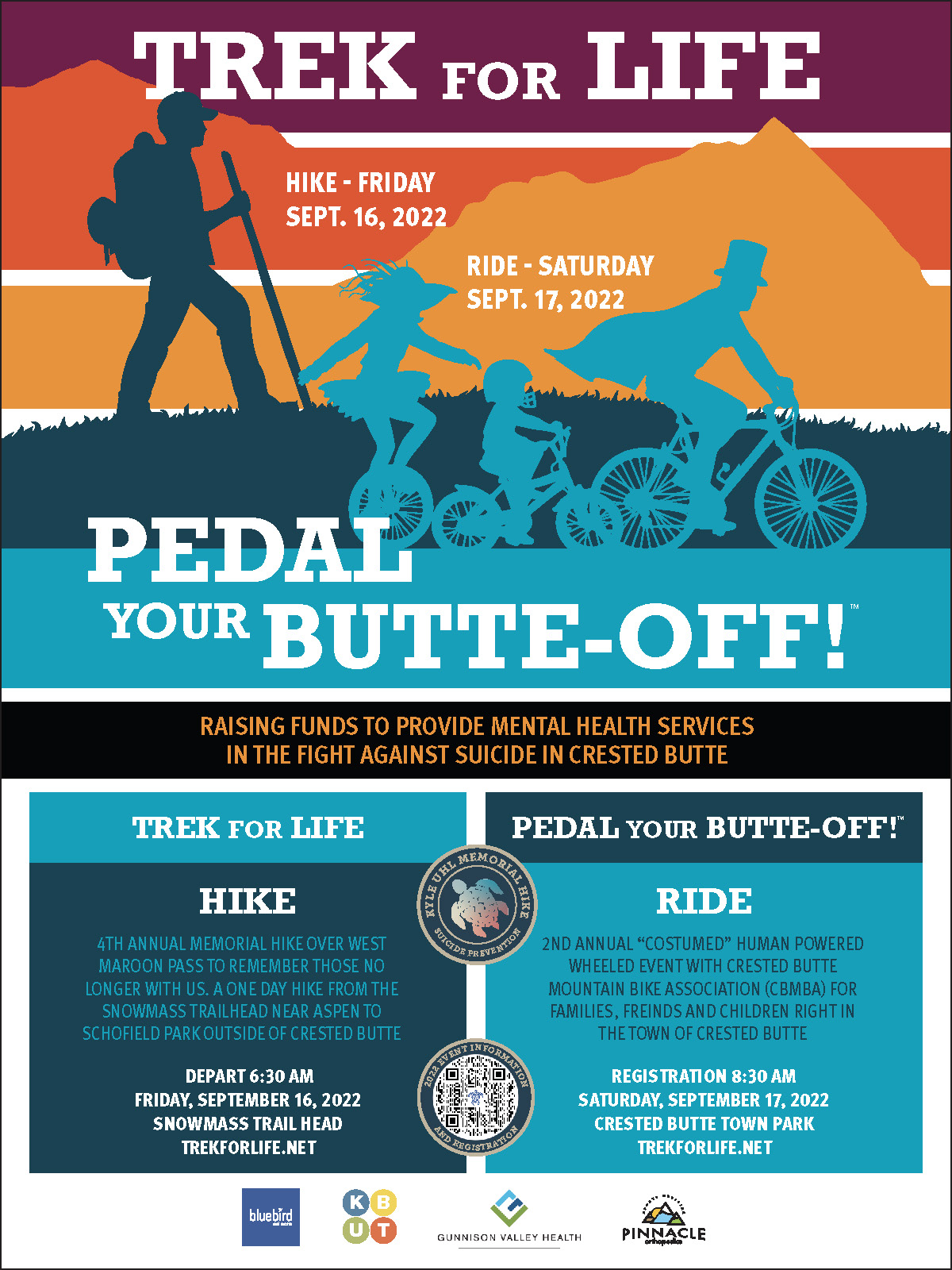 Need more information? We're here to help.